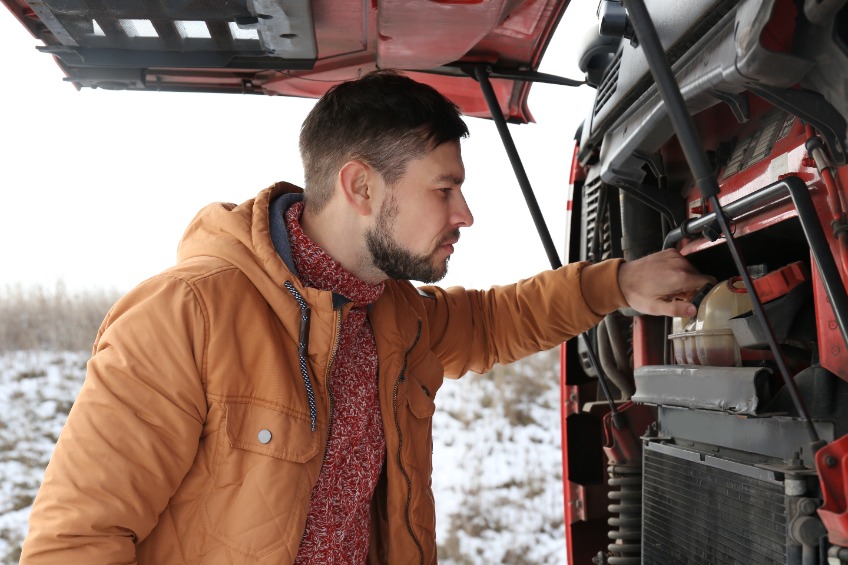 As winter draws near in Oklahoma, it's time to think about the commercial truck repair and services that your business vehicles require to endure the snowy roads especially when trucking in the west and panhandle regions of the state.
Even if winter peaks between December and February in Oklahoma with as much as 7-10 inches of snow, the freezing temperatures start in October and continue until April. Thus, you don't just have to bring your vehicles to a reliable service center for truck repair and preventative maintenance, but also prepare yourself to stay safe and comfortable when trucking across the state.
Learn from these preparation tips when truck driving in Oklahoma during winter.
Pre-travel preparation tips
The Oklahoma Office of Management and Enterprise Services (OMES) has provided the public with general travel preparation tips for winter driving safety. These include the following:
Have enough charge on your cellphone while you are on the road to ensure having a means of communication in case of emergency.
Learn and plan for three routes to your destination.
Know the recommended technique when your vehicle skids, as this will depend on your truck's drivetrain.
Ensure that your fuel is always filled more than half the tank. Winter can often take extra fuel as the truck wheels spin in snow or as the cab is heated while idling or waiting for rescue.
Before driving, make sure there is no ice and snow on your truck, especially on the roof, windows, and lights.
Preparing yourself
The Farmers' Almanac has predicted heavy snow in the first week of January 2023 in many states including Oklahoma. But it does not hurt if you prepare yourself for winter trucking early.
Make sure to have the following items prepared in your truck these days:
Winter clothes such as boots, hat, gloves, and coat
Blankets and hand warmers
Water and a supply of food items like jerky, protein bars, and dark chocolate
Equipment for emergency situations including flashlight, jumper cables, flare, small snow shovel, and ice scraper
Preparing your truck
If you have not done so, now is the best time to consider truck repair, maintenance checks, and services to ensure that your commercial vehicles are in tip-top shape for driving in winter while maximizing their uptime.
We have previously discussed 6 ways to prepare your commercial truck for cold weather, which focuses on the more technical parts of the truck such as oil and filter, winter tires, batteries, spark plugs, and belts and hoses, among other things. And while we are often focused on these important truck parts when preparing for winter, be reminded that there are often-overlooked components and features that also require special attention. These include the following:
Windshields
It is important to have clean windshields at all times when trucking, most especially during winter. Below are some ways to ensure this.
Maintain a high level of windshield fluid preferably with a winter formula. Carry an extra gallon of fluid, especially for a long drive.
Separate wipers from the windshield when expecting an overnight freeze or ice storm.
Ensure your wiper blades are in top condition and rectify any problem to keep your vision clear.
Doors and locks
Door seals and locks should be well-lubricated to avoid getting stuck due to freezing temperatures.
Lights
Ensure that all your truck lights are in good working condition so that you can see the road much better and make yourself visible to others. You will need bright lights to help you lead the way when driving through foggy conditions, snowstorms, or icy roads.
Stay safe on the road this winter
Having a well-maintained delivery truck or work van and ensuring every vehicle component is in good working condition is a major step in ensuring your safety and comfort when trucking in Oklahoma during winter. Make sure to have your commercial vehicles checked by a dependable service center.
Truck-N-Trailer Service is Oklahoma City's premier facility offering a wide range of work vans and commercial truck repair and services. Check us out today.